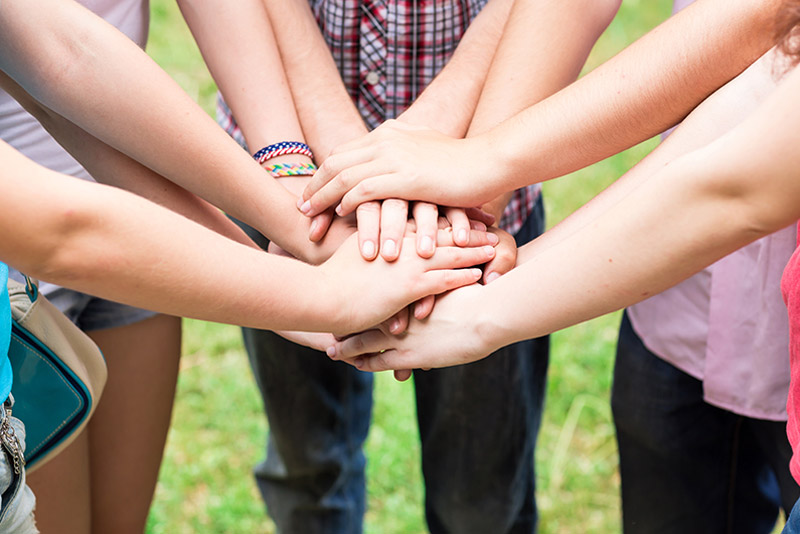 Leadership
13-15 years old
The Leadership program includes three levels: L1, L2, and CIT – L3. Campers must be at least 13 years old to enroll in L1 and at least 14 years old to enroll in L2. Our CIT – L3 level (counselor-in-training) is reserved for campers 15 years old or over. The Leadership program introduces concepts such as child development and psychology, as well as bullying prevention in a team spirit oriented environment.
Also, leaders will get to work directly with Supercamp's experienced counselors and have the opportunity to animate activities in groups. Leadership also organizes and builds camp-wide projects.
Why take part in our Leadership program?
Experience working with children ages 5-12,
Daily team and skill-building sessions and mentoring,
The first step towards being a camp counselor,
Graduates can begin working at camp from the age of 16.
We are very proud of our Leadership program. It truly prepares the campers to take on more leadership and to become excellent role models. It is our contribution for a new generation of well-prepared counselors!
Cost: $224/ week
Supercamp is closed on July 1st, the week of June 28th to July 2nd only cost $179.
L1
13 year olds and over
This level introduces the leaders to the camp's general procedures, animation techniques and also includes animation workshops. This program is perfect for participants to gain more confidence in their skills and in themselves. Each week leaders will explore a different theme pertaining to childcare and day camps. Hence, a leader can learn something new every week.
L2
14 year olds and older
This level deepens the notions seen in L1 with an added emphasis on child psychology, intervention techniques, and the uniqueness of each child. In addition, please note that this level is not mandatory. However, it is a great preparatory step towards the CIT- L3 level. Each week leaders will explore a different theme pertaining to childcare and day camps. Hence, a leader can learn something new every week.
CIT – L3
15 year olds and older
Levels L1 and L2 are preparatory to our CIT training but are not mandatory to complete CIT – L3.
CIT – L3 is composed of 4 segments: Theory 1 & 2 and Stage 1 & 2. Each segment must be completed in this order to graduate from the program. These sessions can be done consecutively or can be broken up throughout the summer. Theory segments thoroughly explore the ideas and knowledge to ensure safe, efficient, and fun animation. Stage 1 is a week of co-animation with an experienced counselor. During Stage 2, leaders take complete charge of a group of children, supervised by our counselors at all times. We highly recommend the completion of the program in one summer.
Certifications of the CIT – L3 level:
Certification of Success for the counselor-in-training program from the Quebec's Camps Association,
Aptitude in Animation Duties Diploma from the Leisure Council of Quebec,
First Aid certification.
*Spots are limited.
IMPORTANT: Please note that bringing money to camp is forbidden to all campers and leaders. Hence, make sure your child brings a cold lunch to camp every morning.
To know more about some of the certifications, visit the following links : Association des camps du Québec : Counsellor-In-Training and Conseil des loisirs du Québec: Animation diploma.